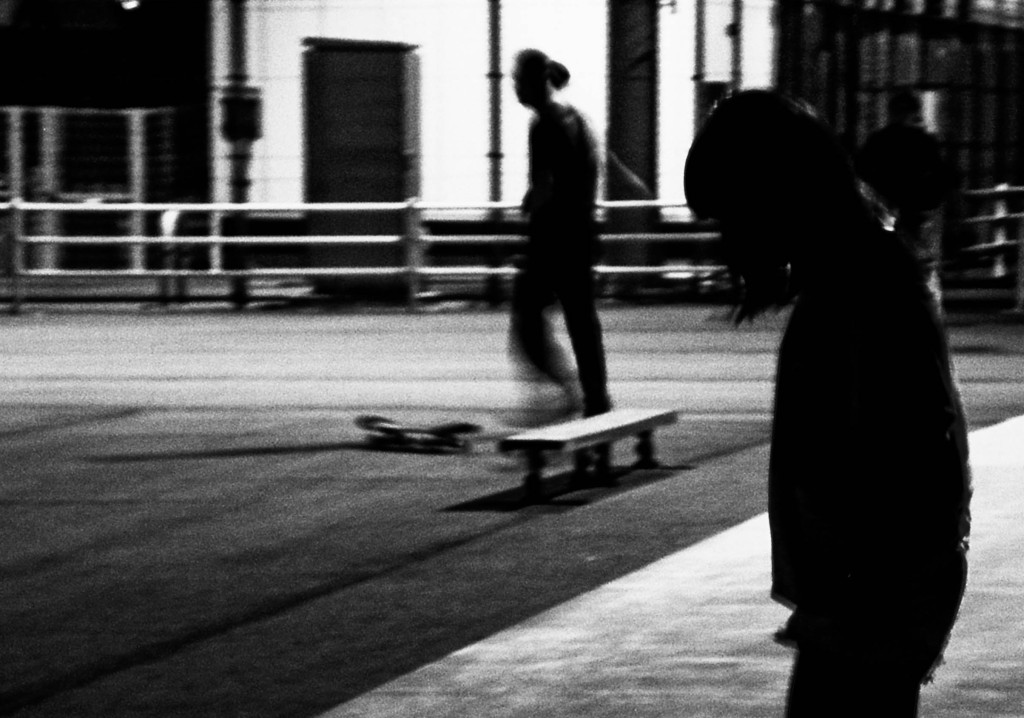 ー博多港ー

-Hakata port-
Memento: Hakata port
 The host-family where I stayed with, owned one of the few skateboard shops in Japan. A really small, but buzzy shop. It is situated in Fukuoka. Noriaki-san —the father of the family— skates to. A few times in a year, depending on the weather, different skaters from all around Fukuoka will meet. At Hakata port  they practice, share their new tricks with each other, and help new aspiring skaters with there first steps.
---
Memento: Hakata haven
Het gastgezin waar ik bij verbleef, bezit een van de weinige skateboard winkels in Japan. Een heel klein, maar druk winkeltje.  Gesitueerd in Fukuoka. Noriaki-san —De vader van het gezin— is ook een fervent skater. Een aantal keer  per jaar, afhankelijk van het weer, ontmoeten verschillende skater vanuit de omgeving van Fukuoka elkaar. In de haven van Hakata oefenen ze, delen ze hun nieuwe trucjes met elkaar en helpen ze beginnelingen met hun eerste stapjes.
---