The people who have already browsed through my blog, have probably seen different titles here. For this week I decided to explain a bit more about my intention for this blog in the nearby future, in What and who is Usagi in Japan.
Usagi-san in Japan
I have already mentioned Usagi-san a few time on this blog. My twitter account is also called @usagi_In_Japan and I'm also working on a Facebook page, and google+ page. I've created these pages so people can find and follow me much easier. All these different communication channels are under the name Usagi in Japan. The last objective I'm going for, is starting up a Youtube channel. But first I need to get over the discomfort of hearing my own voice.
Who is Usagi-san then?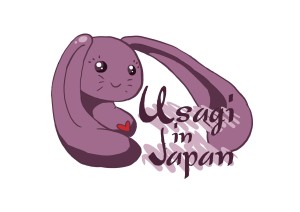 Usagi-san is going to be the mascot for my next adventure to Japan. And for the people with a little knowledge of Japanese (and the ones that have seen my avatar), you can already guess who Usagi-san is, yep, a little rabbit.
"Usagi is the
Japanese word for
rabbit."
This little rabbit is going to accompany me on a lot of the excursions I'm going to undertake.
Because I wanted to make a distinction between my new adventure, new observations, tips and tricks that come with this, and my previous trip to Japan in 2013, I decided to post all the new blog posts under 'Usagi-san in Japan'. In this category, there are probably going to be new sub-categories in the future, depending on the blog posts I'm going to write.
All the older posts about my previous trip in 2013 can be found under 'Kyuuto was in Japan'. You can still find almost everything I have experienced, mostly pictures with little text. I'm intending to write a much longer blogpost on a few interesting subjects when I'm back in Japan.
The weekly memento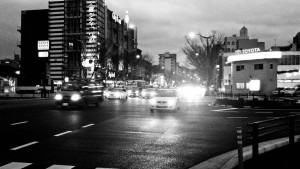 Last week I also introduced a new category, 'The weekly memento'. Every week, I'm going to post a picture that I took in Japan and that holds a special memory for me. It can be about places I've seen so many times, because I needed to pass it every day, or something that was so special that I'm still impressed by it.
Kyuuto's amigurumi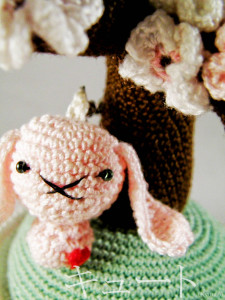 The reason this website even exists is because of my hobby Amigurumi. A Japanese variation of crocheting. This is also covered on my website, 'Kyuuto's crochet'. In the future there will be more and newer creations here, but before my trip to Japan not much is going to happen.
Why English and Dutch?
All my post are published in both English and Dutch. My reason for publishing in Dutch is because there are not a lot of bloggers out there that write in Dutch. Therefore I want to give Dutch speaking people, who want to follow me, an opportunity too.
The reason I write in English is because I have a lot of friends that don't speak Dutch. The universal language we use is English, so now everyone can follow me. If you want to see all the posts in English, just click the title 'Usagi-san in Japan (English)' in the left sidebar. All English blog posts are bundled there.
In the future
Maybe this week's post won't be the most revealing, but next week I'm going to start with a review on GenkiJACS in both Fukuoka and Tokyo.
If you have remarks, suggestions, or questions you can always post them in the comments section, on my Facebook page, Google+ page or through Twitter. See you next week.