Finally I'm going to try to finish my third week in Japan. Right now I have some days off before my adventure at YMCA begins. Therefore I hope to complete my blog a bit more again. Today it is about Kimono festival.
Kimono festival
Kimono The festival was organized by youth international bridge. This organization tries to bring Westerners people and Japanese people together so they get to know each other and can share their experiences with each other. Your where able to choose between three different workshops for this event.
Workshop2, making stuff
I chose Workshop 2: What meant making an Uchiwa (Japanese fan) and making kusaru (9 monkeys on a stick) But before we get to this fun activity, we had to first followed the long process of puting on a Yukata.
Rise and shine!
We needed to start fairly early. I had already chosen beforehand my Yukata so I just had to let me voluntarily bind in by the sensei of the store. (Good thing I have experience with wearing a corset because wearing a yukata gives the same sensation)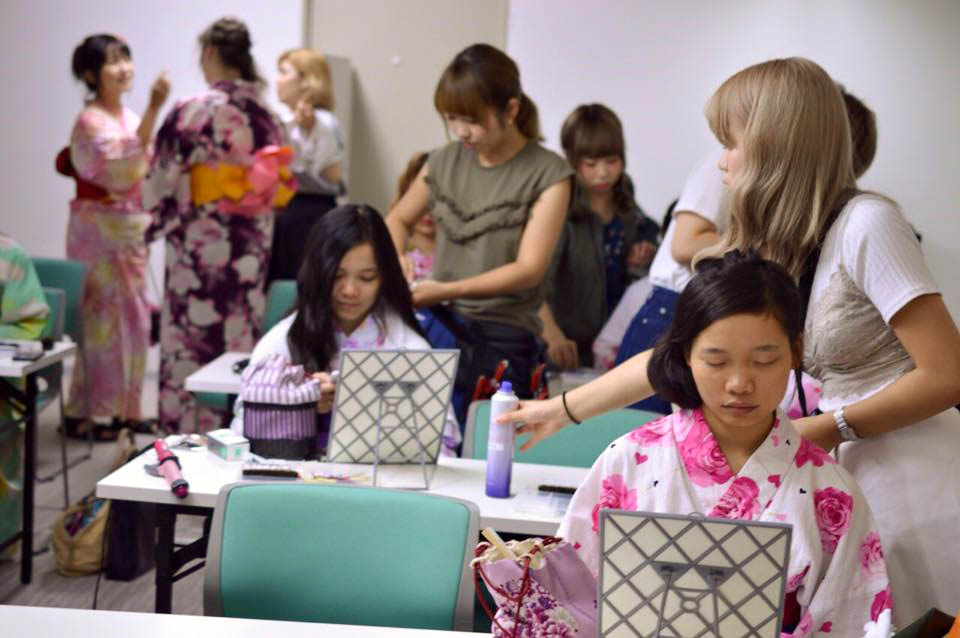 After this we went to the IMS Building in Tenjin. Because that where the students of barber school were waiting for everyone to change their hair in a creative style. With some people it took more than a hour. For me it was completed in 10 minutes. (I guess they did not have much experience with my thin hair :()
On or way to……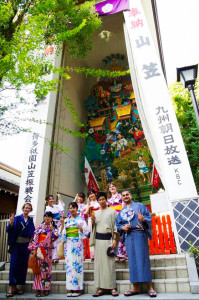 With a (little) delay in the afternoon we could finally leave in the different groups to the various activities. Everything on foot and in a Yukata. (for those who know how narrow a yukata to walk) we had to do a lot of small steps.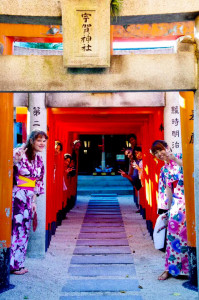 Before we went to the craft activities we had to walking long and needed to go through several temples. A good time to take some pictures (after a while it was a bit to much pictures) Eventually, after 1:30 hours of walking we arrived at the building where we were going to make our fan and monkeys on a stick.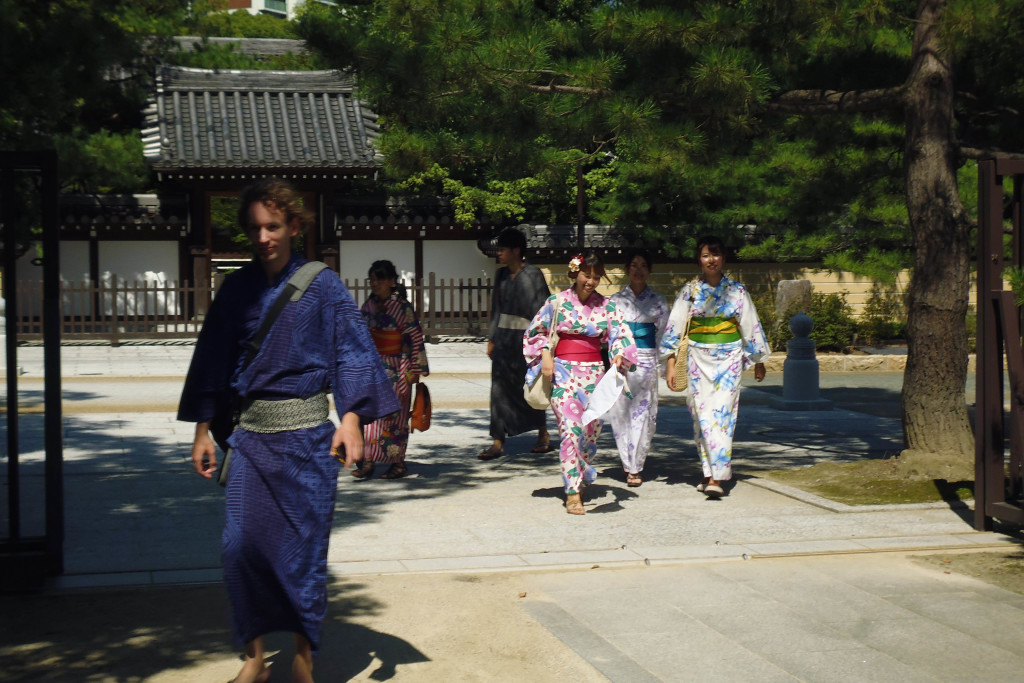 Get creative
It was a nice experience. Some were handy with sewing the monkey, others needed more help. But in the end everyone was the proud owner of a handmade fan and 9 monkeys on a stick.
0
Western inspired Kimonos
After that we returned to the assembly point and they ended the day with a short speech and we got to see beautiful kimonos inspired by Western cultures.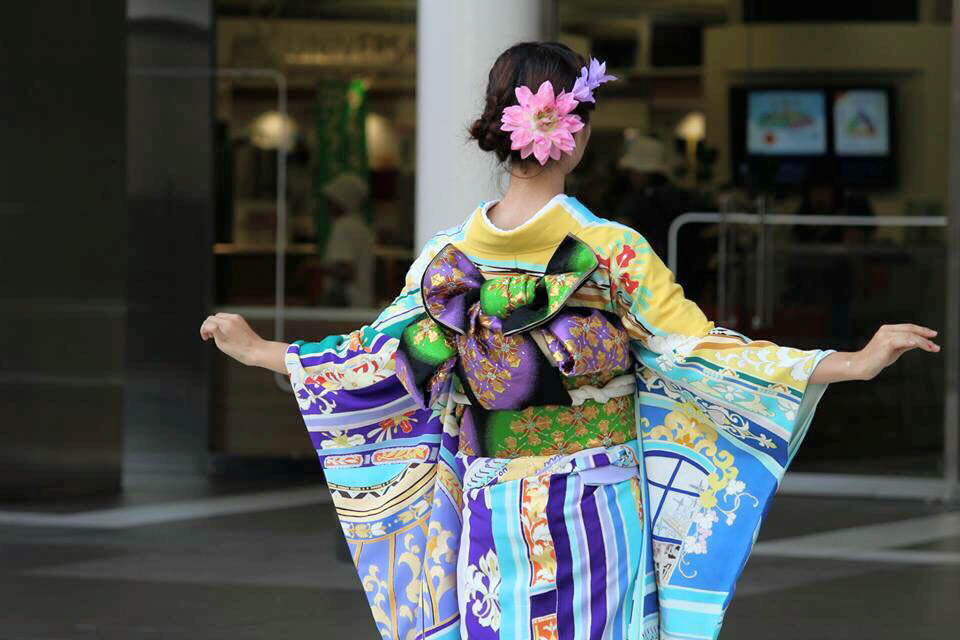 If you have remarks, suggestions, or questions you can always post them in the comments section, on my Facebook page, Google+ page or through Twitter.