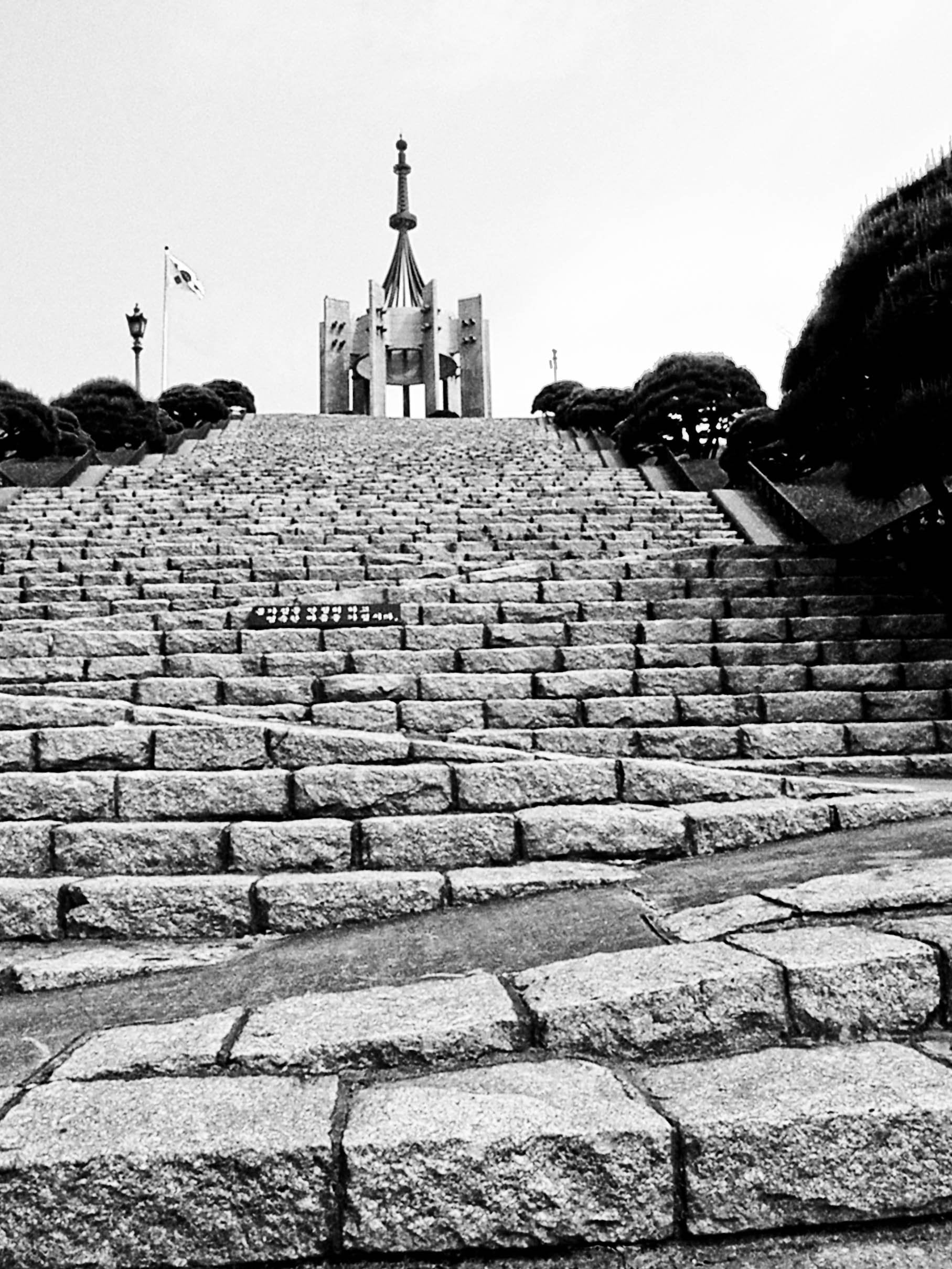 —Jungang Park Busan—

—청주 중앙공원—
Memento: Jungang Park Busan
During my short stay in South Korea , I automatically walked towards this place. Centred in a busy urban city you can find a green mountain surmounted on this monument : Chunghon Tower. It is a  70 meters tall monument that honors all policemen and military who died during the Korean War. I come from Belgium. Because of our history with World War I and II  you can find many monuments. These monuments have always had a special fascination for me. They remind me always that I live in a time where I am not directly confronted with war and for this I think,  you should be happy because you're one of those lucky people.
---
Memento: Jungang Park Busan
Tijdens mijn korte verblijf in Zuid-Korea ben ik automatisch naar deze plek toe gewandeld. Middenin een druk bebouwde stad vind je een groene berg met daarboven op, dit monument: Chunghon Tower. Het is een monument van 70 meter hoog, dat alle politiemannen en militairen eert die zijn omgekomen tijdens de Koreaanse oorlog. Zelf kom ik uit België. Hier vind je door onze geschiedenis met wereldoorlog I en II ook veel monumenten. Deze monumenten hebben altijd al een speciale  aantrekkingskracht op mij uitgeoefend. Ze herinneren mij er steeds aan dat ik in een periode leef waarin ik niet direct met oorlog word geconfronteerd en hiervoor mag je blij zijn als je een van die gelukkige bent.