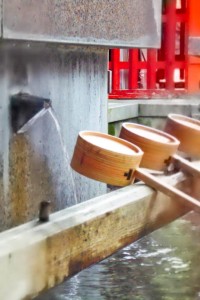 Everything is finally beginning to fall into its place. From Monday to Friday I have every day four hours Japanese lesson. Then I try to grasp the opportunity to explore the area around the school. My class was combined with another class. Suddenly we were so with almost twice as many students. Also I got money back because I brought back my book with me to Japan a 3000 Yen bonus. This week blog post about: Attack of the guardians
The guardians of the temple
I'm king of …. Hakata
On Tuesday we decided to go to the cinema to see Mission Impossible 5. Going to the cinema is expensive in Japan. But beforehand we asked for proof of GenkiJacs we were registered, that we were 'students'. Full of courage we were queuing to buy our tickets. And yes we did it, —after the cashier had to ask whether the paper was enough evidence— we were able to buy our ticket for the cheaper price of 1100yen.
But the film did not begin until two hours later, so we needed to fill up or time in between. The cinema itself is located on the 8th floor of Hakata Station. But what many people do not know is that you can go to the roof. Here you have a great view of Hakata. And if you're lucky the planes fly right over your head when they start their landing.
Finally rain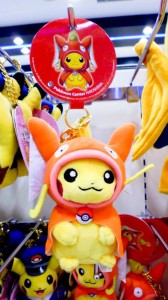 After being in Japan for almost two weeks, with temperatures above 30 degrees, it was time for me for a little refreshment. And finally Wednesday was the first time it rained. After the rain stopped it became immediately unbearable humid warm again. So there was not much cooling. But it gave the perfect opportunity to explore once more the many shops that are located in the building of Hakata train station. And I did not forget the Pokémon Center.
0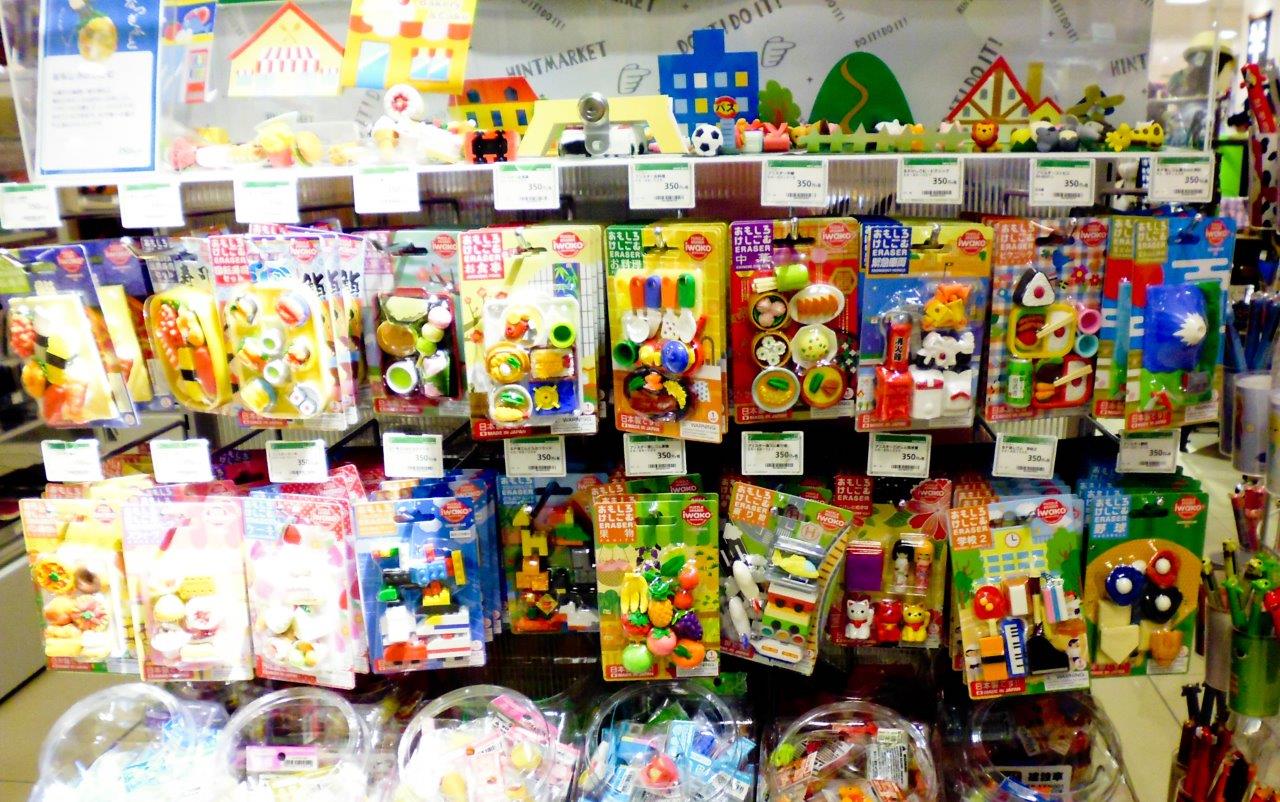 Sumiyoshi shrine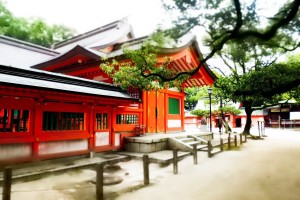 At the end of the week I decided to look for a piece of green among all the tall buildings in Hakata. On the internet I found not too far from the school a temple. I decided to go to Sumiyoshi shrine (Some other students decided to join).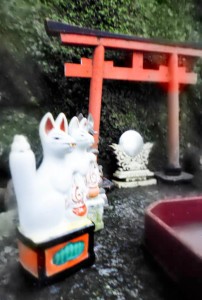 The temple is dedicated to a safe trip for travelers. (Here you can read a bit more about the history of the Temple) Located in a little green oasis amongst all the tall buildings you forget that you're in a busy city.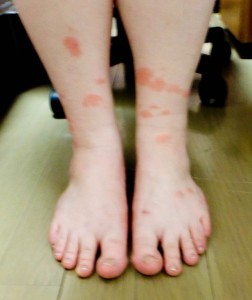 But we were not alone. Soon our legs were covered with dozens of mosquitoes. I beat them off immediately when I saw them. But some had already seized their chance. (Note for next time, use mosquito cream.)
Some more pictures of the shrine
Watermelons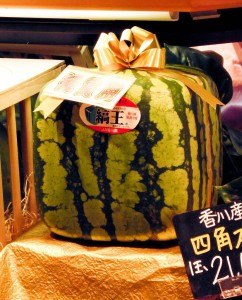 Then we walked on towards Tenjin. Mysteriously we ended up in a supermarket where they sold the strangest watermelons. For the appropriate price 108,000 yen one of these watermelons can be yours. After eaten some ramen, we walked back to Hakata where we had a nice night view from a bridge.
0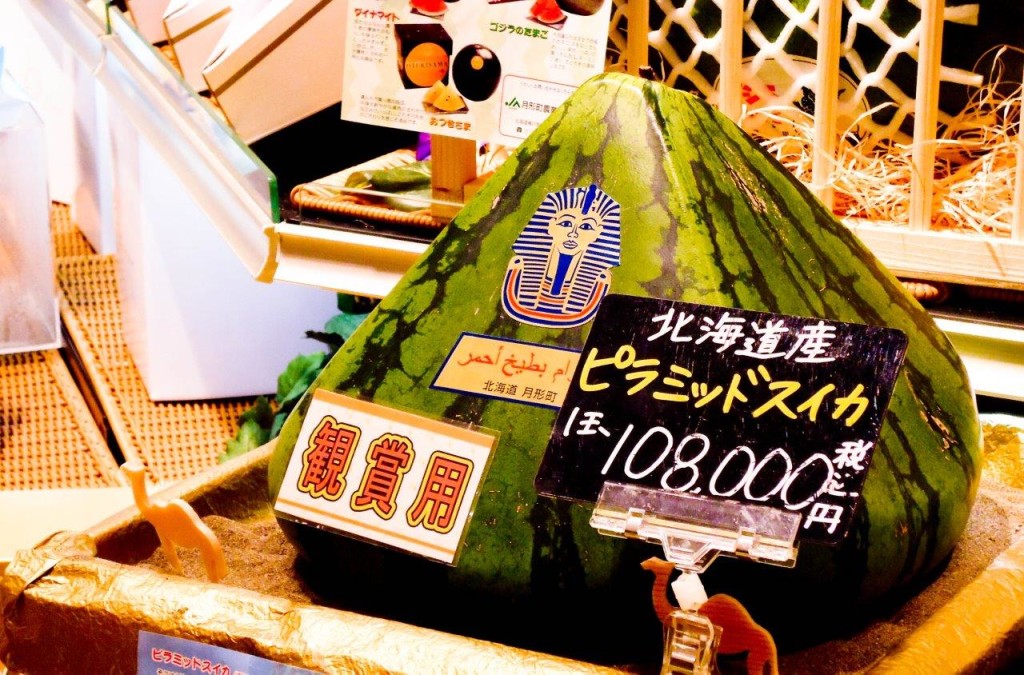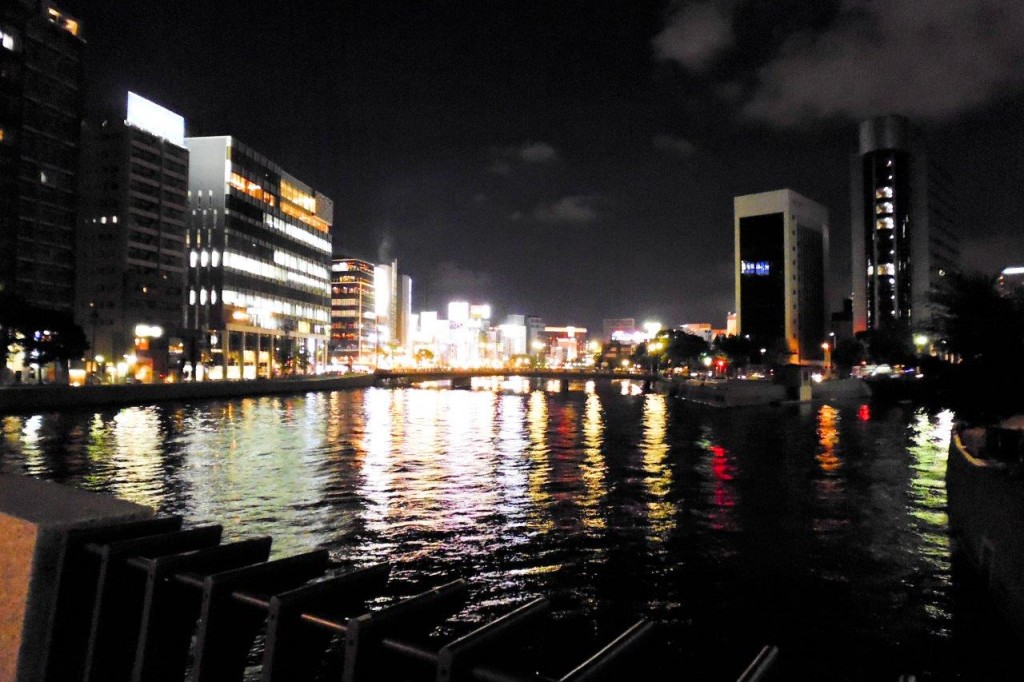 Obon festival
On Friday, I met with a Japanese friend. We have done quite a few things in the short amount of time But of this I'm going to have it in a separate post about that. (click on the picture below to go to the post about this event)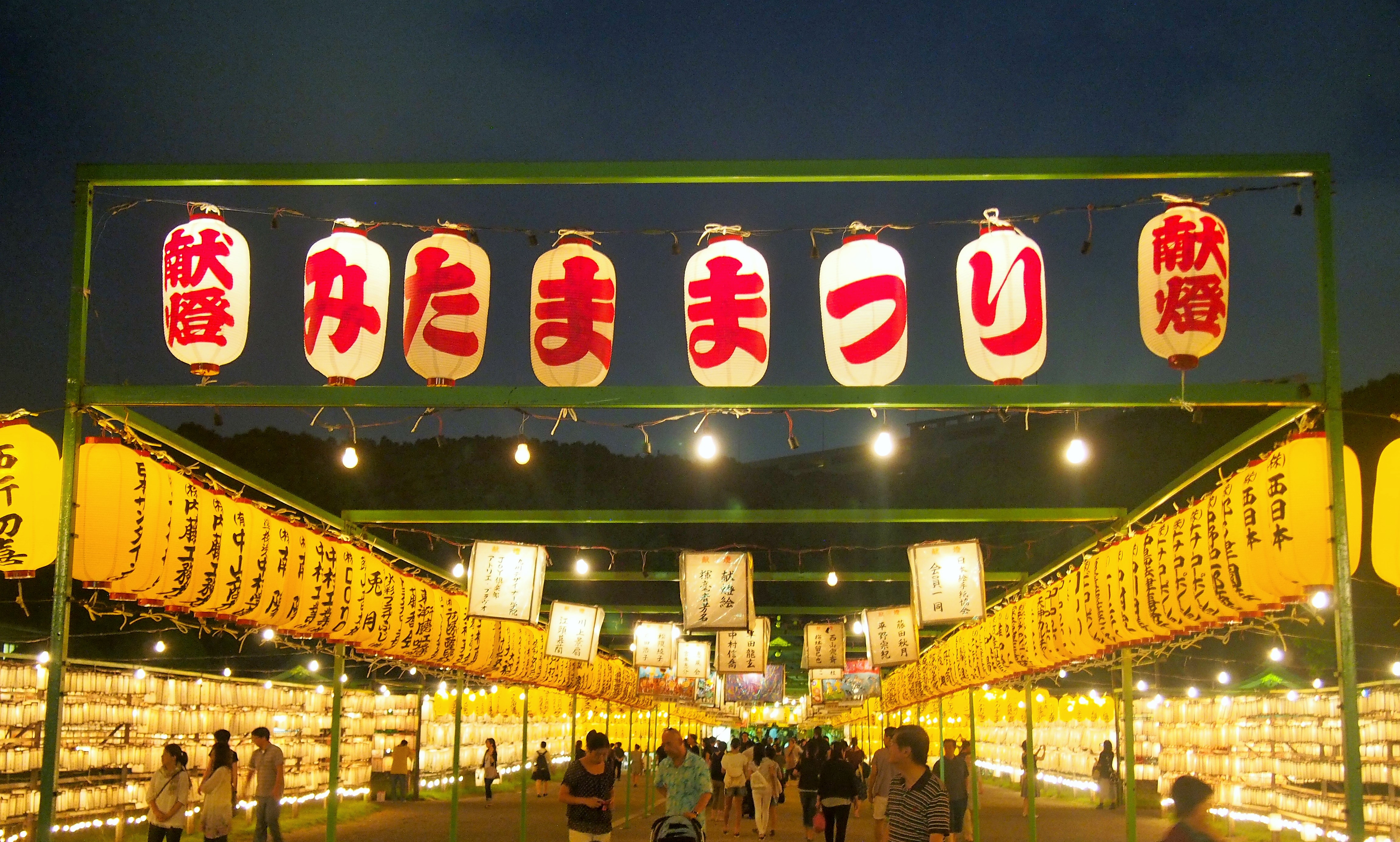 The weekend
Canal city Aka, China in Japan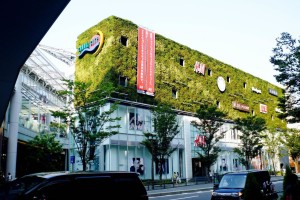 Saturday I decided to go once more to go to Canal city on my own. It is a gigantic mall. So big that I never twice encountered the same store. Short conclusion. I still lost get lost and the next time so I will not go in the weekend.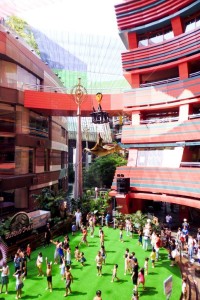 To promote the new Jurassic park movie there were placed at various locations dinosaurs. For the kids they had a place where they could roam around and the whole time they were wet sprayed with water. The perfect cooling of method for this heat. But there were also many Chinese tourists.
0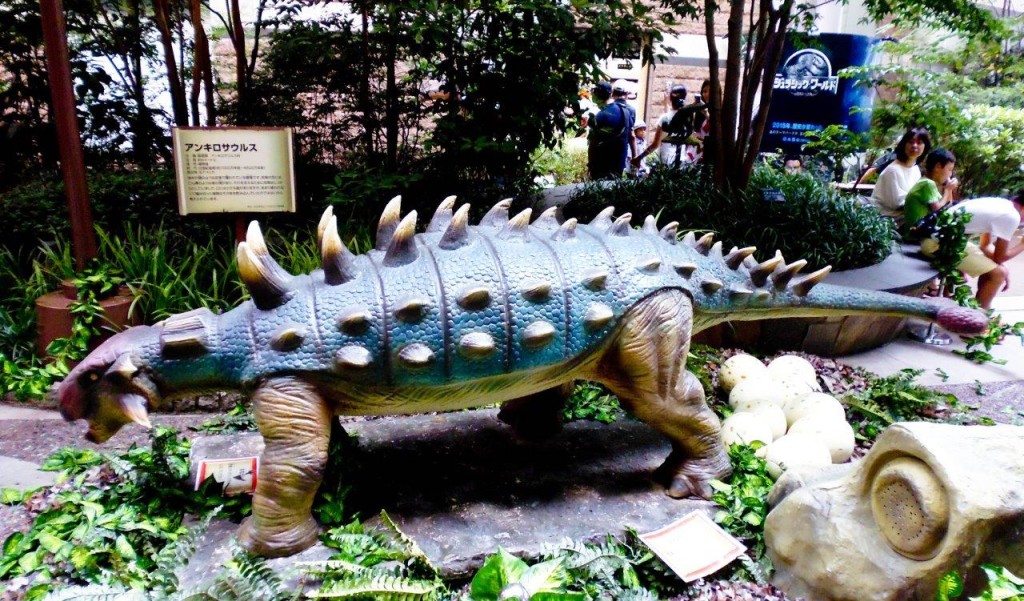 They were led in groups, walked from store to store. Some came out a store with as many as three rice cookers under their arms. Then they walked to the bus that was waiting and they disappeared.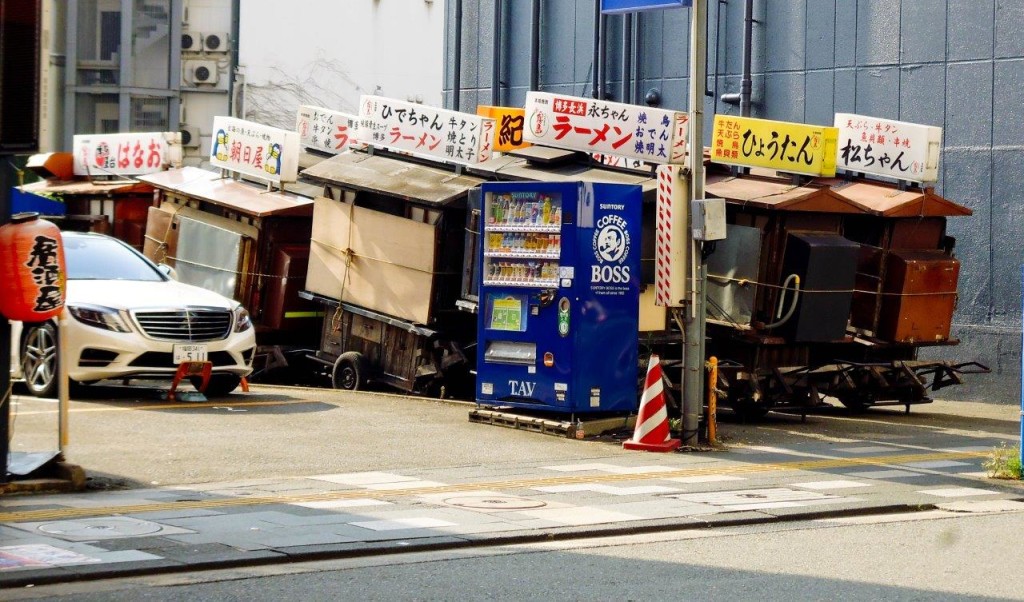 With this I will finish my second week. There follows a report of my visit to the Obon festival will follow soon.
If you have remarks, suggestions, or questions you can always post them in the comments section, on my Facebook page, Google+ page or through Twitter.