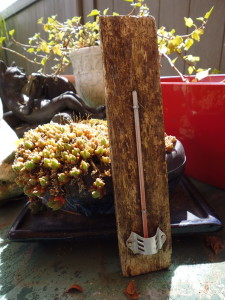 Finally it's nice weather. After a cold, rainy spring the thermometer shows more than 20 degrees Celcius (68°F). But unfortunately the exams started for me. In the meantime I have already finished my first exam week. And most of the Japanese exams are already finished (grammar, reading, kanji, essay, video and listening). I found a nice way to relax a bit between all the studying and still do something with Japanese. I made a 'popin cookin' set. The best way to study Japanese.
Study Japanese with 'popin cookin'
What is 'Popin cookin'?
For those who have never heard of 'popin cookin'; it's a Japanese company that sells different sets with which you can make your own candy. They have different sets, such as sushi, bento and donuts. A box only contains a few bags of powder, a plastic template and instructions in Japanese.
Reading Japanese instructions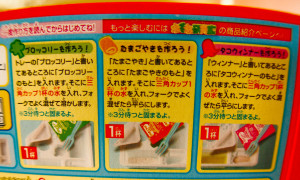 A few years ago I had already bought the sushi version. This time I went for the bento one. And even though the picture instructions on the box are pretty clear, I still did my best to read the instructions. Miraculously, I understood almost everything, at least all these years of studying are starting to pay off. I won't give an extensive record of my 'cooking skills' in this post. On the internet you will find plenty of examples of people who have done so already, as you can see in the Youtube video I've listed below.
What is in the bags?
So I started. First, I had to figure out what all the bags represent. It appeared there was a bag of rice, squid, broccoli, egg, meat, pasta, etc. I added the contents of the bags in the appropriate compartments of the mold with the right amount of water.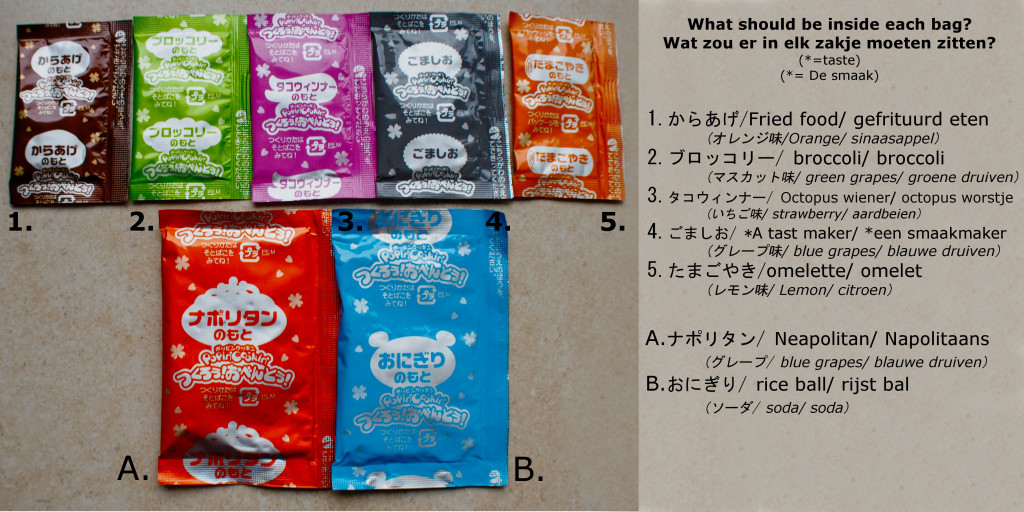 Step by step, …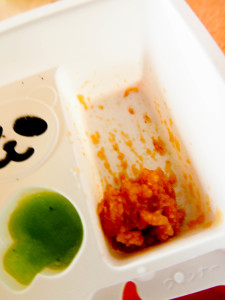 After having done all these steps, it was time to put the bento box together. And that's another reason why I think Japanese sweets are so interesting to discover. The packaging in which all components are packed also acts as a decorative bento box. After you cut out the form and put some tape here and there, you have a nice bento box to put your creative homemade candy in.
The result
The looks
I must say the result does not look like what's on the box. The onigiri panda rather gives me nightmares than an exclamation of cuteness. But yes, it might be a little bit of the Japanese mentality. The process is always more interesting than the result. And this applies in this case both the look and the taste of the candy.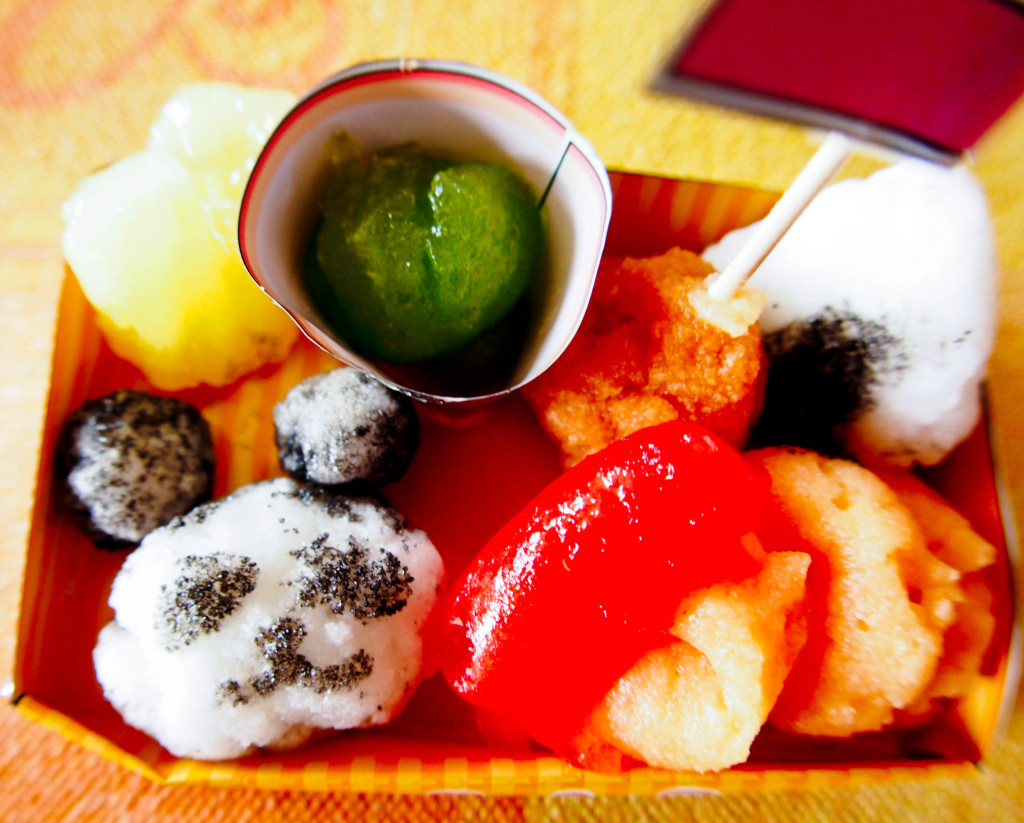 The taste test
"I would advise
not to eat
everything"
I've tasted a bit of everything, but I wasn't able to eat it entirely. The smell of the candy is pretty ok. And here and there I could recognized the smell. But the taste is certainly nothing to brag about. Below I described the smell and taste I recognized for each bag (I tasted other thing then that was on the box). I advise to no one to eat the whole thing. Otherwise, I think you can get a little sick.
My opinion
Brown bag (fried food): Has a cola smell, doesn't have any taste and looks awful.
Green bag (broccoli): has an artificial apple fragrance but tastes like nothing.
Red bag (octopus sausage): smells like strawberries, but tastes like nothing.
Black bag (seaweed/ flavor): Has a sour taste that you usually find around candy.
Orange small bag (omelet): smells like lemon, but like all other bags doesn't have much flavor.
Orange bag (spaghetti): smells like orange, but tastes artificial.
Blue bag (rice): smells and tastes a bit like fruity chewing gum, but the structure is a bit spongy.
Back to study
It was a nice break in between all the studying. I hope that when I'm in Japan I can also try the other version. Would you like to try it too?
A new blog post in between all the studying… Sorry for irregular posting. I hope that before I leave I can still give some updates.
ONLY 48 DAYS UNTIL I RETURN TO JAPAN!!
If you have remarks, suggestions, or questions you can always post them in the comments section, on my Facebook page, Google+ page or through Twitter.
**You can now also subscribe to the weekly newsletter, see top left of the website to subscribe**