In my first blog post of the year, My plans for 2015, I mentioned my plans for starting a crowdfunding campaign. I started to make plans and was thinking of nice perks when I decided to inform myself about Belgian tax rules and crowdfunding. Because of what I read I have decided to not to go through with the crowdfunding project.
Belgian Tax rules
"crowdfunding is
not made for
Belgian tax rules"
Belgium tax rules (or the lack of) make it almost impossible for people to start a campaign. To make a long story short, in Belgium you need to declare everything you earn. A self-employed entrepreneur has rules that say how for example crowdfunding needs to be declared. But for me, a student, there is a grey area. Because I would offer perks, I will be doing 'business' and I need to pay taxes (21%). I also need to register myself as a self-employed entrepreneur. If I'm not doing this, and they find out about this crowdfunding, there is a big chance that I need to pay a fine. So to conclude, crowdfunding is not made for Belgian tax rules.
A other example of how complicated Belgium is….
My opinion on crowdfunding
To be fair, I was not so sure of my plans. I think crowdfunding is something that has a 'beggar reputation' with quite a big group a people, (myself included). Many of the existing campaigns were just asking for money, with a very short explanation and no perks.
Plan B!!
First….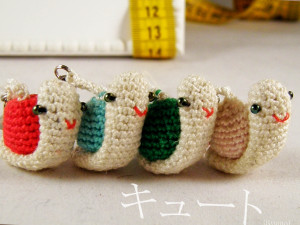 So now I will try to get the money through other ways. My plan is sell my crochet and amigurumi creations on local handmade markets. So in the next few months you can find me on a few local markets. I'll be present at the following occasions (I hope to add a few more places in the future):
Mai 3, 2015: Lichtaart, "Sweet Sunday" > Facebook page
July 5, 2015 Geel, "Doe-Het-Zelf Metteke" > Facebook page (Last facebook event page)
A few new creations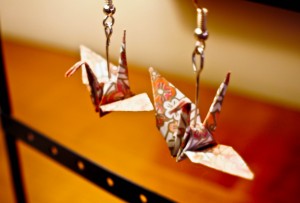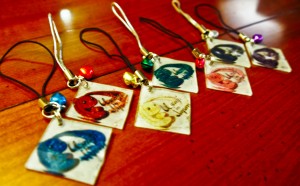 Second….
I'm also going to re-launch my Etsy shop for foreign people that want to support me. The facebook page (Kyuuto crochet) will also be updated again. That way people can see what is still available. I hope through this way I can earn a bit of the amount I still need.
Big plans turn into realistic plans
So my big plans are already not so big anymore. But I have the confidence that I can get everything in order before I'm going to Japan.
If you have remarks, suggestions, or questions you can always post them in the comments section, on my Facebook page, Google+ page or through Twitter. See you next week.