First of all, my plans for 2015
Before I start posting about my Japanese adventure with Usagi-san, I need to explain a bit more about what my life in the next two years is going to look like if everything goes as planned. So here they are, My plans for 2015.
Prior to my real adventure, I'll finish my school year at university which ends in June. Then there's about a month left for preparations before I travel to Fukuoka, which is the biggest city of on the island of Kyushu. This is the centre of my adventure. Why Fukuoka? Because to me, it's a perfect mix of a big, modern city and traditional Japanese culture. Maybe I'll introduce Fukuoka and my love for this city in a later post.
My plan, so far…. Studying Japanese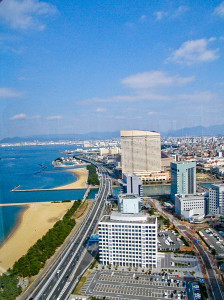 So, early August I'll arrive in Fukuoka, on a tourism visa valid for three months. There I'll take Japanese classes for two months at Genki Japanese and Culture School, or GenkiJACS for short. They'll help me with my student visa application, since the process is really complicated. There's a lot of paperwork involved and you must meet certain conditions. But if all goes well, I'll get my student visa after two months and officially be an alien resident in Japan –whoo, I'll get a official Japanese ID-card.
When I'm there
In October I'll start at Fukuoka YMCA, a Japanese language school with a totally different atmosphere; at GenkiJACS the students are a mix of western nationalities, while at YMCA most are from Asia. One thing is for certain, I will have a huge disadvantages when it comes to kanji.
Both GenkiJACS and YMCA provide a dormitory for students. I'm not going to stay with a host family, I've done that before. It was a great experience, but for now I need to keep the cost limited so this time it's not an option.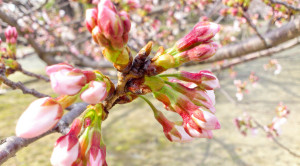 During these 14 months I'll have classes every weekday for four hours. In between I'd like to go to a lot of places in Fukuoka and the cities around. When I have holidays I hope to visit more distant places. I'm glad to be able to witness all four seasons, with all their good and bad sides. And tons of festivals, each with their own special meaning.
Before I leave
But before all of this is happens, there's still a lot I need to do. I need to book my flight and go through a lot of administration in Belgium, such as making sure my health insurance is in order and make sure my bank card doesn't expire while in Japan. And maybe the most important thing before I leave is the financial part, because –let's face it– this trip will cost a lot. Even if I'm going to try finding a job there once I get my student visa, I still need to get a huge amount together to finance this.
At the moment I'm starting to work out some kind of crowdfunding project. The ideas are coming but it is still early. I hope to tell everyone more about this next month, around the middle of February.
So…..
This is a short summary on what my big world plans are for 2015. If you have nice ideas for my blog you want to see,crowdfunding, or other remarks, go ahead and post them in the comments.